LYRICS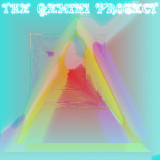 MEDIOCRITY
(written 2017/recorded 2017/remixed 2020)
(inspired by press report "Ex-Facebook president Sean Parker: site made to exploit human 'vulnerability'"
(quotations taken from Immanuel Kant (1724-1804), "What is enlightenment?", Königsberg, Prussia, 1784,
and from John Stuart Mill (1806-1873), "On Liberty", chapter III, par. 13)


---
we're getting all roped deeper and deeper into
plato's cave

and watch the shadows flirting and dancing and we
rave and crave

bugs in our minds being exploited by social
media

computer games are hacking our reward centre
addiction

godspeed, godspeed

go breach the dawn
and see the light's too bright for you
run back into the dawn
'cause it's been cosier inside

alas, we're all so mediocre in a
herd of fools

contagious is the foolishness of our
mad neighbours

godspeed, godspeed

go breach the dawn
and see the light's too bright for you
run back into the dawn
'cause it's been cosier inside

"Enlightenment is man's emergence from his self-incurred immaturity. Immaturity is the inability to use one's own understanding without the guidance of another. This immaturity is self-incurred if its cause is not lack of understanding, but lack of resolution and courage to use it without the guidance of another. The motto of enlightenment is therefore: Sapere aude! Have courage to use your own understanding! Laziness and cowardice are the reasons why such a large proportion of men, even when nature has long emancipated them from alien guidance [...], nevertheless gladly remain immature for life. For the same reasons, it is all too easy for others to set themselves up as their guardians. It is so convenient to be immature! If I have a book to have understanding in place of me, a spiritual adviser to have a conscience for me, a doctor to judge my diet for me, and so on, I need not make any efforts at all. I need not think, so long as I can pay; others will soon enough take the tiresome job over for me."

"In sober truth, whatever homage may be professed, or even paid, to real or supposed mental superiority, the general tendency of things throughout the world is to render mediocrity the ascendant power among mankind. In ancient history, in the middle ages, and in a diminishing degree through the long transition from feudality to the present time, the individual was a power in himself; and if he had either great talents or a high social position, he was a considerable power. At present individuals are lost in the crowd. In politics it is almost a triviality to say that public opinion now rules the world. The only power deserving the name is that of masses, and of governments while they make themselves the organ of the tendencies and instincts of masses. This is as true in the moral and social relations of private life as in public transactions. Those whose opinions go by the name of public opinion, are not always the same sort of public: in America they are the whole white population; in England, chiefly the middle class. But they are always a mass, that is to say, collective mediocrity. And what is a still greater novelty, the mass do not now take their opinions from dignitaries in Church or State, from ostensible leaders, or from books. Their thinking is done for them by men much like themselves, addressing them or speaking in their name, on the spur of the moment, through the newspapers. I am not complaining of all this. I do not assert that anything better is compatible, as a general rule, with the present low state of the human mind. But that does not hinder the government of mediocrity from being mediocre government. […] It is in these circumstances most especially, that exceptional individuals, instead of being deterred, should be encouraged in acting differently from the mass. In other times there was no advantage in their doing so, unless they acted not only differently, but better. In this age, the mere example of nonconformity, the mere refusal to bend the knee to custom, is itself a service. Precisely because the tyranny of opinion is such as to make eccentricity a reproach, it is desirable, in order to break through that tyranny, that people should be eccentric. Eccentricity has always abounded when and where strength of character has abounded; and the amount of eccentricity in a society has generally been proportional to the amount of genius, mental vigour, and moral courage which it contained. That so few now dare to be eccentric, marks the chief danger of the time."


---
BACK