!DOCTYPE html PUBLIC "-//W3C//DTD HTML 4.01 Transitional//EN">

LYRICS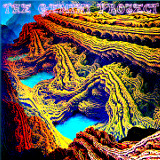 TUNBRIDGE WELLS PT. 1
(written 2010/recorded 2010)
lyrics by John Wilmot, 2nd Earl of Rochester/1647-1680
---
At five this morn, when Phoebus raised his head
From Thetis' lap, I raised myself from bed,
And mounting steed, I trotted to the waters
The rendezvous of fools, buffoons, and praters,
Cuckolds, whores, citizens, their wives and daughters.

My squeamish stomach I with wine had bribed
To undertake the dose that was prescribed;
But turning head, a sudden cursÚd view
That innocent provision overthrew,
And without drinking, made me purge and spew.

From coach and six a thing unweildy rolled,
Whose lumber cart more decently would hold.
As wise as calf it looked, as big as bully,
But handled, proves a mere Sir Nicholas Cully;

A bawling fop, a natural Nokes, and yet
He dares to censure as if he had wit.
To make him more ridiculous, in spite
Nature contrived the fool should be a knight.

Though he alone were dismal sight enough,
His train contributed to set him off,
All of his shape, all of the selfsame stuff.
No spleen or malice need on them be thrown:
Nature has done the business of lampoon,
And in their looks their characters has shown.

Endeavouring this irksome sight to balk,
And a more irksome noise, their silly talk,
I silently slunk down t' th' Lower Walk,
But often when one would Charybdis shun,
Down upon Scilla 'tis one's fate to run,

For here it was my cursed luck to find
As great a fop, though of another kind,
A tall stiff fool that walked in Spanish guise:
The buckram puppet never stirred its eyes,
But grave as owl it looked, as woodcock wise.

He scorns the empty talking of this mad age,
And speaks all proverbs, sentences, and adage;
Can with as much solemnity buy eggs
As a cabal can talk of their intrigues;
Master o' th' Ceremonies, yet can dispense
With the formality of talking sense.



---
BACK