!DOCTYPE html PUBLIC "-//W3C//DTD HTML 4.01 Transitional//EN">

LYRICS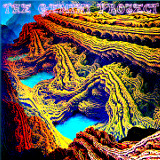 TUNBRIDGE WELLS PT. 2
(written 2010/recorded 2010)
lyrics by John Wilmot, 2nd Earl of Rochester/1647-1680
---
(At five this morn, when Phoebus raised his head
From Thetis' lap, I raised myself from bed,
And mounting steed, I trotted to the waters
The rendezvous of fools, buffoons, and praters,
Cuckolds, whores, citizens, their wives and daughters.)

From hence unto the upper end I ran,
Where a new scene of foppery began.
A tribe of curates, priests, canonical elves,
Fit company for none besides themselves,

Were got together. Each his distemper told,
Scurvy, stone, strangury; some were so bold
To charge the spleen to be their misery,
And on that wise disease brought infamy.

But none had modesty enough t' complain
Their want of learning, honesty, and brain,
The general diseases of that train.
These call themselves ambassadors of heaven,
And saucily pretend commissions given;

But should an Indian king, whose small command
Seldom extends beyond ten miles of land,
Send forth such wretched tools in an ambassage,
He'd find but small effects of such a message.

Listening, I found the cob of all this rabble
Pert Bays, with his importance comfortable.
He, being raised to an archdeaconry
By trampling on religion, liberty,

Was grown to great, and looked too fat and jolly,
To be disturbed with care and melancholy,
Though Marvell has enough exposed his folly.
He drank to carry off some old remains
His lazy dull distemper left in 's veins.

Let him drink on, but 'tis not a whole flood
Can give sufficient sweetness to his blood
To make his nature or his manners good.

Next after these, a fulsome Irish crew
Of silly Macs were offered to my view.
The things did talk, but th' hearing what they said
I did myself the kindness to evade.
Nature has placed these wretches beneath scorn:
They can't be called so vile as they are born.



---
BACK