!DOCTYPE html PUBLIC "-//W3C//DTD HTML 4.01 Transitional//EN">

LYRICS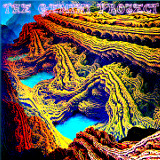 TUNBRIDGE WELLS PT. 3
(written 2010/recorded 2010)
lyrics by John Wilmot, 2nd Earl of Rochester/1647-1680
---
(At five this morn, when Phoebus raised his head
From Thetis' lap, I raised myself from bed,
And mounting steed, I trotted to the waters
The rendezvous of fools, buffoons, and praters,
Cuckolds, whores, citizens, their wives and daughters.)

Amidst the crowd next I myself conveyed,
For now were come, whitewash and paint being laid,
Mother and daughter, mistress and the maid,
And squire with wig and pantaloon displayed.

But ne'er could conventicle, play, or fair
For a true medley, with this herd compare.
Here lords, knights, squires, ladies and countesses,
Chandlers, mum-bacon women, sempstresses
Were mixed together, nor did they agree
More in their humours than their quality.

Here waiting for gallant, young damsel stood,
Leaning on cane, and muffled up in hood.
The would-be wit, whose business was to woo,
With hat removed and solemn scrape of shoe
Advanceth bowing, then genteelly shrugs,
And ruffled foretop into order tugs,
And thus accosts her: "Madam, methinks the weather
Is grown much more serene since you came hither.

You influence the heavens; but should the sun
Withdraw himself to see his rays outdone
By your bright eyes, they would supply the morn,
And make a day before the day be born."
With mouth screwed up, conceited winking eyes,
And breasts thrust forward, "Lord, sir!" she replies.

"It is your goodness, and not my deserts,
Which makes you show this learning, wit, and parts."
He, puzzled, bites his nails, both to display
The sparkling ring, and think what next to say,

And thus breaks forth afresh: "Madam, egad!
Your luck at cards last night was very bad:
At cribbage fifty-nine, and the next show
To make the game, and yet to want those two.
God damn me, madam, I'm the son of a whore
If in my life I saw the like before!"

To peddler's stall he drags her, and her breast
With hearts and such-like foolish toys he dressed;
And then, more smartly to expound the riddle
Of all his prattle, gives her a Scotch fiddle.



---
BACK