!DOCTYPE html PUBLIC "-//W3C//DTD HTML 4.01 Transitional//EN">

LYRICS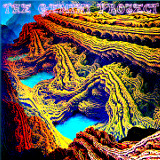 TUNBRIDGE WELLS PT. 4
(written 2010/recorded 2010)
lyrics by John Wilmot, 2nd Earl of Rochester/1647-1680
---
(At five this morn, when Phoebus raised his head
From Thetis' lap, I raised myself from bed,
And mounting steed, I trotted to the waters
The rendezvous of fools, buffoons, and praters,
Cuckolds, whores, citizens, their wives and daughters.)

Tired with this dismal stuff, away I ran
Where were two wives, with girl just fit for man -
Short-breathed, with pallid lips and visage wan.

Some curtsies past, and the old compliment
Of being glad to see each other, spent,
With hand in hand they lovingly did walk,
And one began thus to renew the talk:

"I pray, good madam, if it may be thought
No rudeness, what cause was it hither brought
Your ladyship?" She soon replying, smiled,
"We have a good estate, but have no child,
And I'm informed these wells will make a barren
Woman as fruitful as a cony warren."

The first returned, "For this cause I am come,
For I can have no quietness at home.
My husband grumbles though we have got one,
This poor young girl, and mutters for a son.
And this is grieved with headach, pangs, and throes;
Is full sixteen, and never yet had those."

She soon replied, "Get her a husband, madam:
I married at that age, and ne'er had 'em;
Was just like her. Steel waters let alone:
A back of steel will bring 'em better down."

And ten to one but they themselves will try
The same means to increase their family.
Poor foolish fribble, who by subtlety
Of midwife, truest friend to lechery,
Persuaded art to be at pains and charge
To give thy wife occasion to enlarge

Thy silly head! For here walk Cuff and Kick,
With brawny back and legs and potent prick,
Who more substantially will cure thy wife,
And on her half-dead womb bestow new life.
From these the waters got the reputation
Of good assistants unto generation.



---
BACK