!DOCTYPE html PUBLIC "-//W3C//DTD HTML 4.01 Transitional//EN">

LYRICS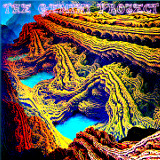 TUNBRIDGE WELLS PT. 5
(written 2010/recorded 2010)
lyrics by John Wilmot, 2nd Earl of Rochester/1647-1680
---
(At five this morn, when Phoebus raised his head
From Thetis' lap, I raised myself from bed,
And mounting steed, I trotted to the waters
The rendezvous of fools, buffoons, and praters,
Cuckolds, whores, citizens, their wives and daughters.)

Some warlike men were now got into th' throng,
With hair tied back, singing a bawdy song.
Not much afraid, I got a nearer view,
And 'twas my chance to know the dreadful crew.

They were cadets, that seldom can appear:
Damned to the stint of thirty pounds a year.
With hawk on fist, or greyhound led in hand,
The dogs and footboys sometimes they command.

But now, having trimmed a cast-off spavined horse,
With three hard-pinched-for guineas in their purse,
Two rusty pistols, scarf about the arse,
Coat lined with red, they here presume to swell:
This goes for captain, that for colonel.

So the Bear Garden ape, on his steed mounted,
No longer is a jackanapes accounted,
But is, by virtue of his trumpery, then
Called by the name of "the young gentleman."

Bless me! thought I, what thing is man, that thus
In all his shapes, he is ridiculous?
Ourselves with noise of reason we do please
In vain: humanity's our worst disease.

Thrice happy beasts are, who, because they be
Of reason void, and so of foppery.
Faith, I was so ashamed that with remorse
I used the insolence to mount my horse;
For he, doing only things fit for his nature,
Did seem to me by much the wiser creature.



---
BACK